The SMART Learning System: Transforming Educational Practice
The SMART Learning System white paper articulates the rationale
for 4 goal-guided improvement processes,
all focused on learning.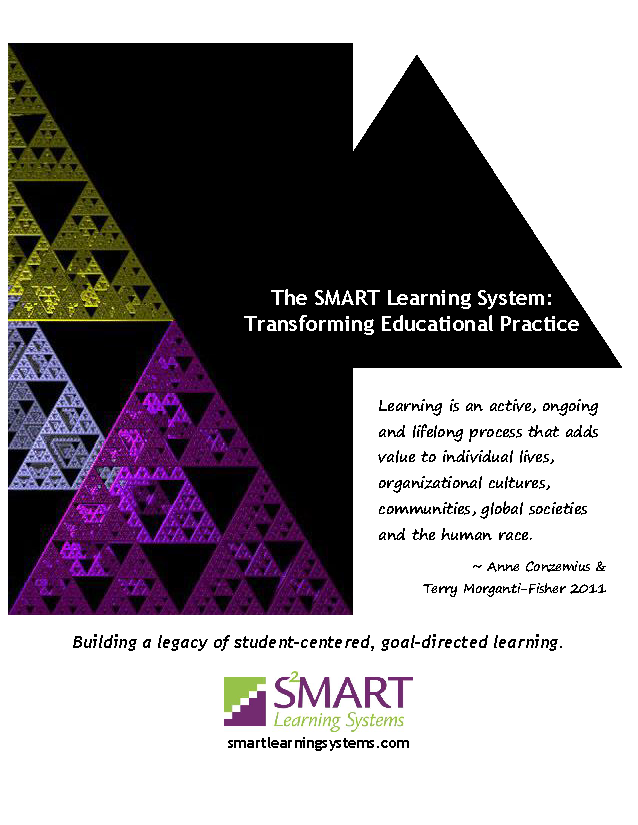 Click to download the white paper PDF.
The references cited in the white paper are listed in the following PDF.
The SMART Learning System – reference list
Please share your thoughts and questions with us via email to Kiett Takkunen, Director of Possibilities via ktakkunen@smartlearningsystems.com.
The Sierpinski triangle is a fractal that also reflects our framework for improvement.
Click on the triangle to watch a short video that reveals its fractal design.